What is a tailor's bunion, how is it treated, and how can a podiatrist help?
You've probably heard of bunions but what is a tailor's bunion?
While regular bunions usually affect the big toe, tailor's bunions affect the little toe. Tailor's bunions, while not as common as regular bunions, can be quite uncomfortable and even painful. However, our podiatrists are highly skilled at diagnosing and treating them so you can get back on your (less painful) feet.
Read more to learn what causes these lumps, what symptoms to look for, and how we can help you.
what is a Tailor's bunion?
Tailor's bunion is a bony lump that forms along the side of the fifth metatarsal bone (little toe). Also known as a bunionette, they are not as common as regular bunions, but their symptoms and causes are similar.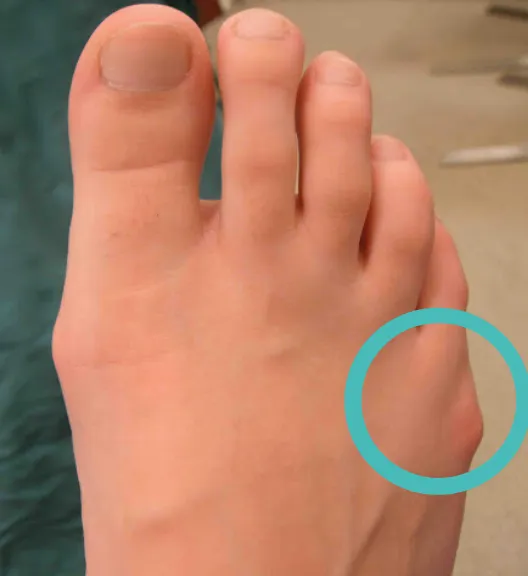 Where did it get its name from?
These types of bunions got their name centuries ago when tailors used to sit cross-legged all day with the outside edge of their feet rubbing on the ground. This constant rubbing caused the bunion on their small toes, hence they were named tailor's bunions.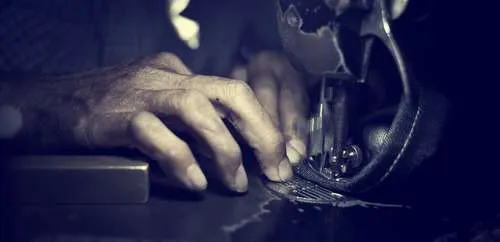 signs and symptoms of tailor's bunion?
Tailor's bunions are characterised by a swollen bump on the outside of the little toe. It may start small but can increase in size over time. Other symptoms include pain and redness, particularly after wearing shoes that rub against the swollen area
What causes tailor's bunion
Most of the time tailor's bunions are often caused or aggravated by wearing shoes that are too narrow across the toes which cause constant rubbing and pressure. They usually start when you're young and become worse over time. Eventually, the bunion may become painful and impact your ability to wear shoes.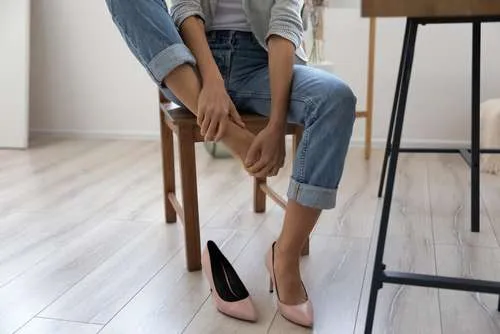 Who is at risk of developing tailor's bunions?
While the type of shoes you wear will increase your risk of tailor's bunions, other issues can also increase your risk. These include:
Structural issues to the foot including
loose ligaments in the foot
tight calf muscles
What is the best tailor's bunion treatment?
Home treatment for tailor's bunions is usually designed to help relieve pain, rather than remove the bunion. Effective home treatment can involve:
Podiatrists can also help provide pain relief for your tailor's bunion if home treatments aren't effective. Podiatry treatment for tailor's bunions may include:
In some cases, surgery to remove the bunionette may be necessary. This is particularly the case if the bunion is too large which makes wearing shoes difficult, or if other treatments have not been effective in relieving pain. Surgery may be as simple as shaving off the tissue that is sticking out, or it may be as involved as removing part of the bone in the little toe, to allow it to be straightened.
Non-surgical treatments may help resolve bunion symptoms within 3 to 6 months, while surgical treatment may take as long as 12 months to fully recover from, depending upon how complex the surgery is.
How to prevent tailor's bunions
The best way to prevent tailor's bunions is to wear supportive, roomy shoes that have adequate room across the toes. Avoid shoes that are narrow across the toes, pointy shoes that squeeze your toes together and high-heels.
Tailor's bunions can be uncomfortable but with early treatment from your podiatrist, you can relieve pain, and prevent them from becoming a real problem.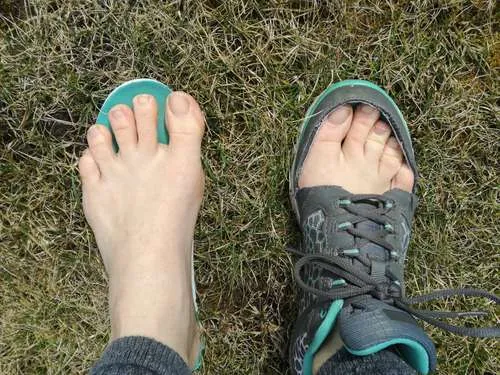 frequently asked questions
Bunions are a common, progressive condition that we regularly see in our clinic. We are happy to assess your situation and find the footwear, exercises, or medication needed to provide relief.
request an appointment. ask a question